The Hagoshrim Hotel & Nature, conference, and event center.
We offer a variety of conventions options for groups of different sizes.
Private events, shows, professional conferences, exhibitions, seminars, training courses, boutique events and seminars.
Creative production and operation at a high level, combined with advanced technical accessories, a pleasant atmosphere and courteous and professional service.
Rich and varied culinary menus for every event under the direction of the hotel Chef.  
Professional Conventions and Event Production Department
Chef and creative culinary staff
All technical equipment and accessories needed to host your events.
Guidance and counseling for special activities and additional attractions situated near the hotel.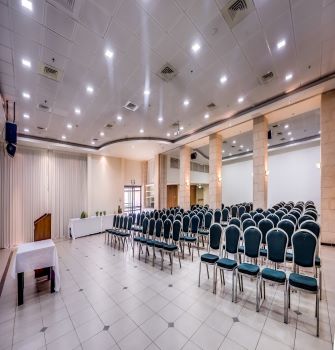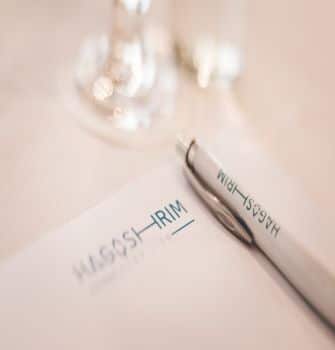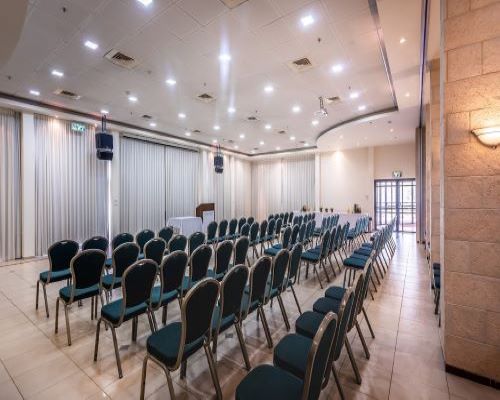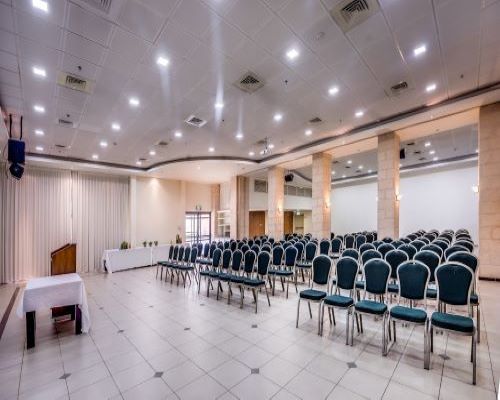 Oren Hall 1 / Oren Hall 2
Max capacity: 280 persons
Oren Hall has a surface area of 350 square meters.
The Hall can be subdivided into two smaller halls.
The Hall is equipped with all necessary technical accessories.
The hotel offers a variety of possibilities for conventions and events, and adheres to strict operational and professional standards, and is surrounded by unique natural landscapes.
Around large tables: approx. 150 persons
Theater: approx. 280 persons
Measurements:
Oren 1:15/8 meters, height: 4 meters.
Oren 2:15/10.5 meters, height: 4 meters.